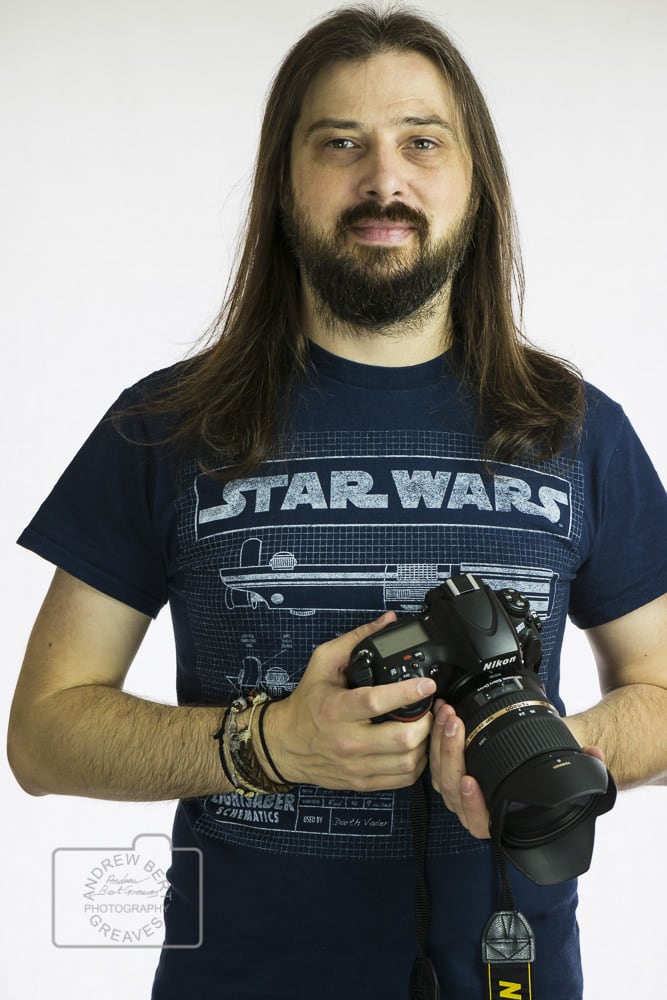 Hello, and welcome to my website. My name is Andrew Bert Greaves, and I am a freelance photographer based in the South West of England, although thanks to the invention of the internal combustion engine, I am able to travel.
I work in a number areas of photography including music, portraits, landscapes, plants, wildlife, and commercial. When not taking photos, I spend a lot of my day drinking copious amounts of tea.
If you would like me to take photos of your band, face, or anything else, please get in touch through my contact from or through social media. I am on Twitter, Facebook, and Instagram. Every job is different so please give me as much detail as possible, including your budget, so I can create an accurate quote.
My work in available to buy from my shop in the form of cards and prints. If you prefer, you can also buy from my Etsy Store.
I have been taking photos for as long as I can remember and in 2008 I achieved a double distinction in HNC  Photography. I have been a photographer for Alamy since 2016.
As well as commercial work, I am always working on personal projects.